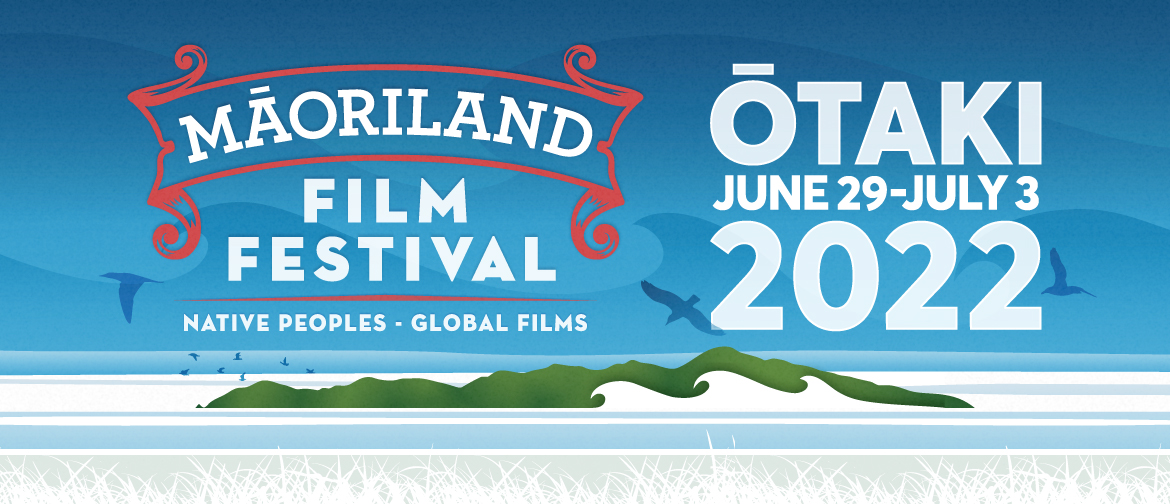 MFF2022 Official Selection
Māoriland Film Festival celebrates the return of international filmmakers to Aotearoa to present their films at the largest international Indigenous film festival in the world.
The 9th annual film festival will present 106 films from 132 Indigenous nations over five days during the Matariki (June 29 – July 3) with over 60 film screenings, industry and arts events.
The theme for this year's festival is "He pitomata he pito ora" – the potential of life.
"We have all felt the effects of the Covid 19 pandemic and for filmmakers it has been a hugely disruptive time. Working through lockdowns the creative output from Indigenous filmmakers has resulted in the strongest MFF programme we've ever had. The potential has been released," said Festival director Libby Hakaraia.
"During lockdowns filmmakers across the Indigenous world harnessed technology to continue creating and innovating. At the MFF2022 we celebrate films created during extraordinary circumstances including here in Aotearoa."
The MFF2022 includes the festival premieres of feature and short films starting with the celebration of the reo Māori version of one of the most successful of all Disney films, The Lion King.
The Lion King Reo Māori is the second Disney feature to be reversioned in te Reo Māori by Oscar®-nominated filmmaker Chelsea Winstanley (Merata, Jo Jo Rabbit) and Tweedie Waititi (Moana Reo Māori, Rūrangi) of Matewa Media.
In a world-first MFF2022 will feature a second te reo Māori animated feature film with the premiere of hit film ASTRO KID or TAMA KAIĀTEA. This film has been translated and voiced by talent in Ōtaki and produced at Māoriland. It also features the voice of one of the stars of hugely popular podcast Taringa, Te Puaheiri Snowden.

Both reo Māori feature films will be screened on the grounds of the first Māori university in Aotearoa, te Wānanga o Raukawa in Ōtaki. The screenings will enable the four Kōhanga reo, two kura kaupapa and students from TWOR along with the bi-lingual units of two other Ōtaki schools to attend.
"We also expect many of our festival audience to attend these reo Maori feature film screenings and to be able to enjoy them regardless of whether they have much reo Māori understanding. They will be able to follow the films regardless. Māoriland is known as a way for the curious to explore Indigenous cultures and languages and feel safe doing so. Te reo Māori is also becoming increasingly important in the lives of all New Zealanders," said Libby Hakaraia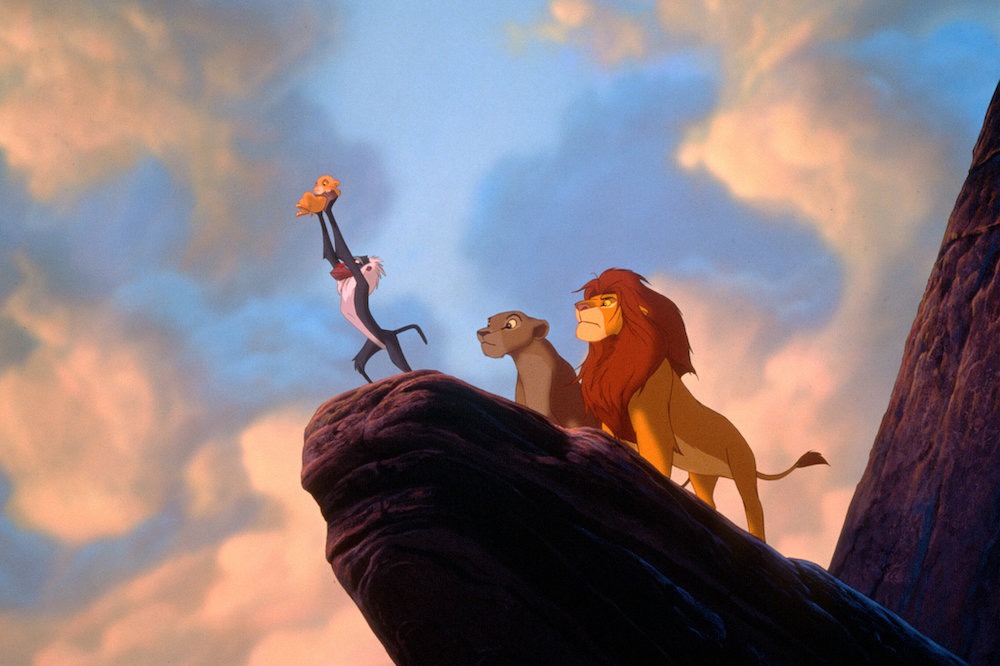 The multi-awarded feature film The Drovers Wife The Legend of Molly Johnson written, directed, produced and starring Leah Purcell, a proudly Goa-Gunggari-Wakka Wakka Murri woman from QLD. Australia will lead out the feature drama films in MFF2022. The directors of many of the films at Māoriland are directed or produced by women including Millie Lies Low (Aotearoa), Night Raiders (Canada/Aotearoa) and Whina (co-directed Aotearoa).
In keeping with this years theme of the MFF2022 He Pitomata He Pito Ora, the next generation of rangatahi Māori filmmakers will be celebrated in a special showcase event on Thursday 30 June – He Waiora – the world premiere of the Ngā Pakiaka Incubator Programme. 
Conceived during the first COVID-19 lockdown in 2020 with support from the Sundance Institute and New Zealand Film Commission, the Ngā Pakiaka Incubator Programme worked with eight young filmmakers from Te Kao in the far far North to Ōtaki to produce their first professional short films. This event will be one to watch as it is exploding with emerging and established talent including Tioreore Ngatai Melbourne (Hunt For The Wilderpeople, Cousins, Whina), Richard Te Are (The Luminaries, Beyond the Veil), Max Crean (Mystic), music by Marlon Williams and Nikau Wi Neera. 
Whina is the highly anticipated biopic of the celebrated and controversial Dame Whina Cooper directed by Paula Whetu Jones (Waru) and James Napier Roberston (The Dark Horse). Miriama McDowell (Coming Home In The Dark) and Rena Owen (Once Were Warriors) turn in riveting performances as the woman who would become known as Te Whaea o Te Motu / The Mother Of The Nation. Described as an astonishingly strong film of an amazing life. 
Producer Tainui Stephens will host a NATIVE Minds panel on the making of the film on Sunday 3 July.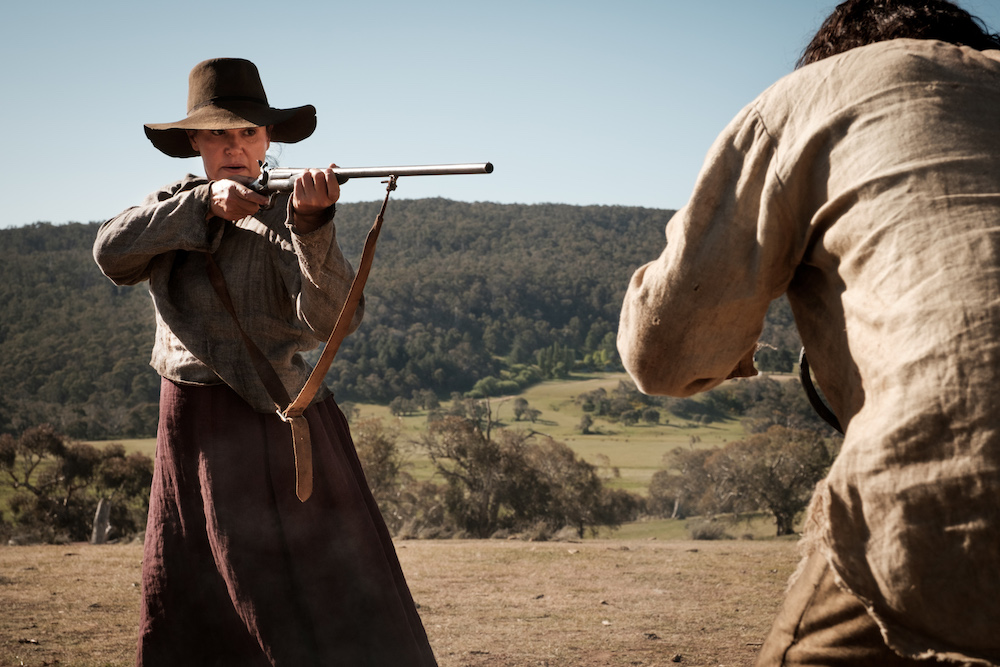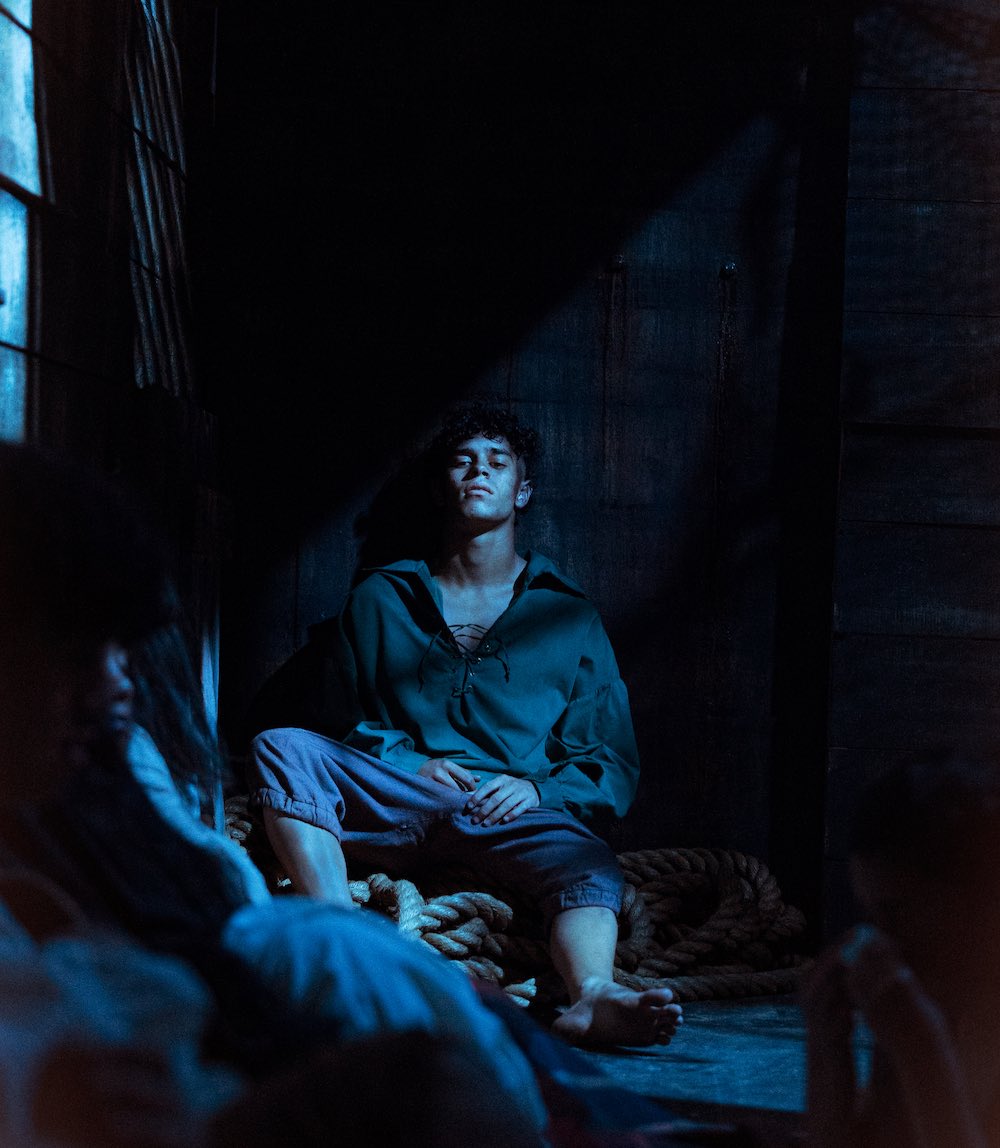 Other films screening at the festival include Tote Abuelo (Grandfather), a stunning and profound picture of Mexican life across generations, Portraits From a Fire – the best emerging film at Vancouver International Film Festival 2021, Canadian Screen Award Winner for Best Feature Film, Beans and multi-award-winning Hawaiian feature films, WAIKIKI and Every Day In Kaimuki (Sundance 2022). These screen alongside ten short film programmes.

New Zealand films represent over a third of the programme with Millie Lies Low starring Ana Scotney (Cousins), psychological thriller Coming Home In The Dark (with Miriama McDowell, Daniel Gillies, Erik Thomson and Matthias Luafutu), Canada – New Zealand co-production Night Raiders and Closing Night Film, Whetū Marama: Bright Star.
Whetū Marama: Bright Star celebrates the life and work of Sir Hekenukumai Busby in reclaiming the lost art of traditional Māori voyaging, sailing the vast Pacific and navigating by the stars.
The Māoriland Keynote at the historic Rangiātea Church will be given on Sunday afternoon by Te Waihoroi Shortland, film actor, writer, broadcaster, reo Māori expert and master orator. Māori producer and broadcaster Tainui Stephens has spent over 40 years working with Waihoroi describes him as a man who has used his expertise in te reo Māori to "make a profound mark in Māori broadcasting" — "He dispenses forthright opinion, wisdom and gut-bustingly funny humour in equal measure."
Past keynote speakers are Tainui Stephens, Lawrence Makoare, Larry Parr, Julian and Mabelle Dennison, Rawiri Paratene, Heperi and Awatea Mita, Temuera Morrison and Rena Owen.
The Māoriland Film Festival runs from 29 June – July 3 as part of Matariki Ramaroa – Kāpiti Light Arts Festival. Tickets will be available from 18 May on iTicket.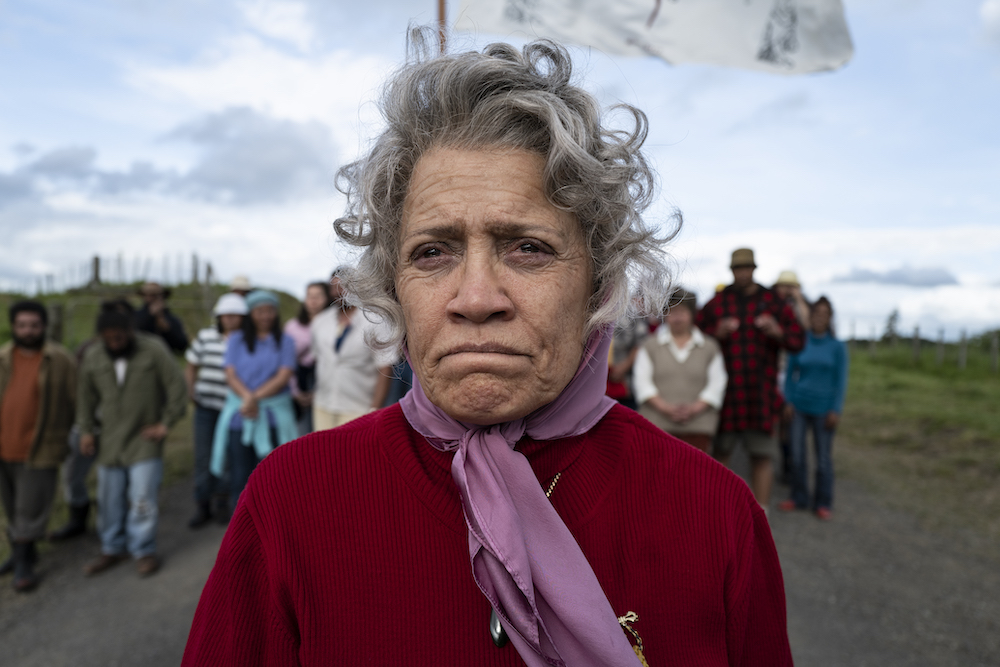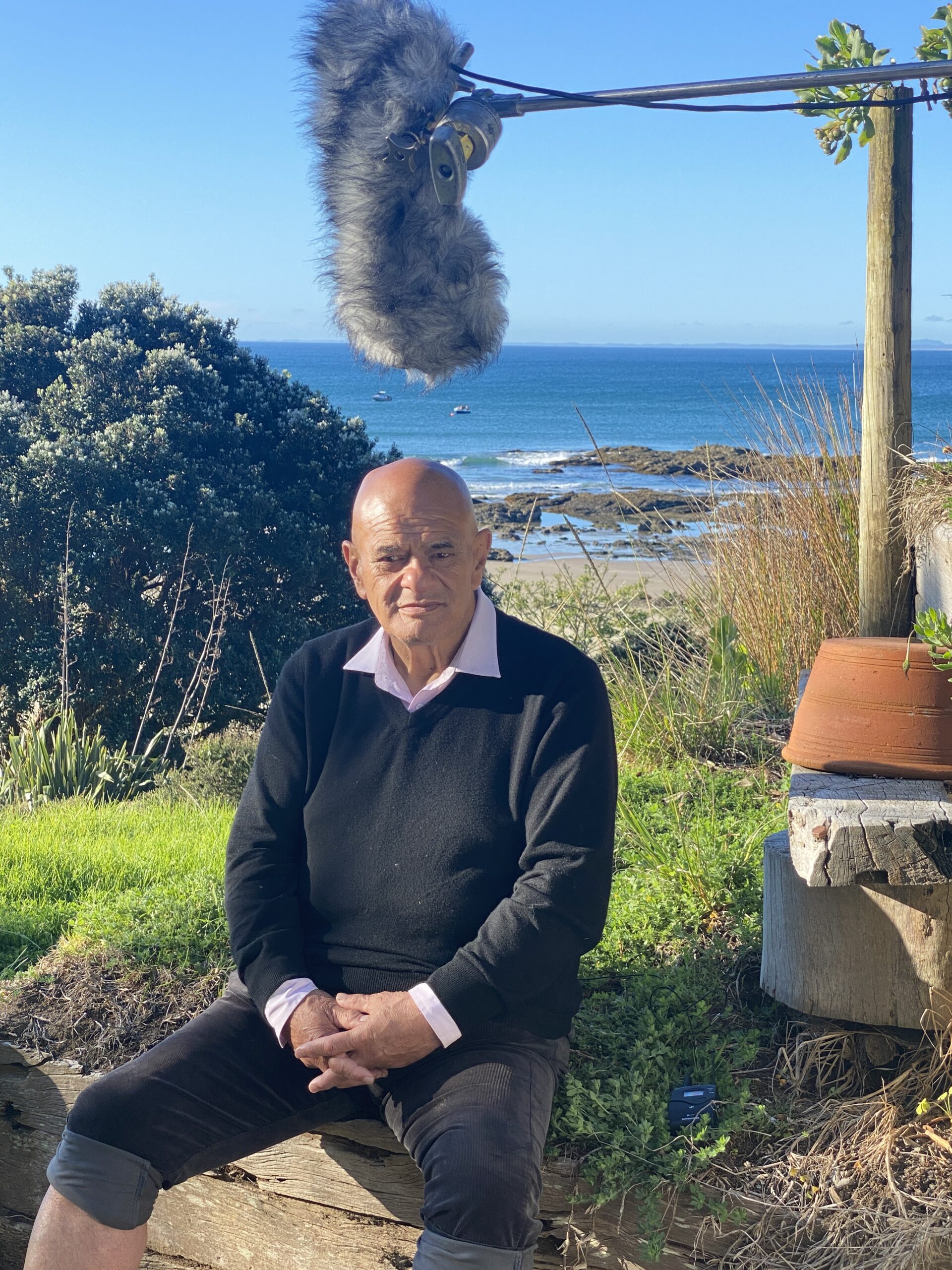 Official Selection – MFF2022
Kiriata – Feature Films
Aotearoa
Tama Kaiatea
Dir. 2022

The Lion King Reo Maori
Dir. 2022 
Coming Home in the Dark
2021
Dir. James Ashcroft
Millie Lies Low
2021
Dir. Michelle Savill
Whina
2022
Dir. James Napier Robertson, Paula Whetu Jones
Australia
The Drover's Wife The Legend of Molly Johnson
2022
Dir. Leah Purcell
Canada
Beans
2021
Dir. Tracey Deer
Night Raiders
2021
Dir. Danis Goulet
Portraits from a Fire
2021
Dir. Trevor Mack
Mexico, Colombia, United States, Norway
Sietefilos Xiica Cmotomanoj
2022
Dir. Antonio Coello, Valentina Torres
Russia
ЫТ
2021
Dir. Stepan Burnashev, Dmitry Davidow
United States
Every Day In Kaimuki
2022
Dir. Alika Maikau
Waikiki
2020
Dir. Christopher Kahunahuna
Pakipūmeka – Documentaries
Aotearoa
Rohe Kōreporepo The Swamp The Sacred Place
2021
Dir. Kathleen Gallagher
Te Pūtunga o Te Hinu
2021
Dir. Teina Moetara
Whetū Marama
2021
Dir. Toby Mills, Aileen O'Sullivan
Australia
Ablaze
2021
Dir. Alec Morgan, Tiriki Onus
Canada
Dancing Through
2021
Dir. Madelaine McCallum, Anika Syskakis
Kímmapiiyipitssini: The Meaning of Empathy
2021
Dir. Elle-Máijá Tailfeathers
Precious Leader Woman
2021
Dir. Cassie De Colling
Mexico
Tote
2019
Dir. María Sojob
Peru
Odisea Amazónica
2021
Dir. Alvaro Sarmiento, Diego Sarmiento, Terje Toomistu
Taiwan
巴斯達隘 – PaSta'ay
2021
Dir. Chin-Fa Chen
United States
Our Story – The Indigenous Led Fight to Protect Greater Chaco
2021
Dir. Michael Ramsey, Daniel Tso
Spirit of The Ceremonial
2021
Dir. Melissa Sanchez
Kiriata Poto – Short Films
Aotearoa
TAIAO
2021
Dir. Andrei Talili, Micah Te Kaponga Winiata
Te Hā Te Kā
2021
Dir. Kelly Nash
Ka Puta
2020
Dir. Francis Baker
Nau Mai e Ka Hua by Ariana Tikao & Alistair Fraser
2021
Dir. Al Fraser, Sebastian J. Lowe, Ariana Tikao
E Lele Le Toloa
2021
Dir. Selu-Kian Faletoese
Mau Whenua
2021
Dir. Tara Handa, Awa Stephenson
The Politics of Toheroa Soup
2022
Dir. Tiana Trego Hall
VAKA
2019
Dir. Kelly Moneymaker
When Nobody Was Looking
2021
Dir. Alex Sutherland
Wind, Song and Rain
2021
Dir. Matariki Bennett
A Morning with Aroha
2021
Dir. Nicholas Riini
Disconnected
2021
Dir. Maruia Jensen
Disrupt
2021
Dir. Jennifer Te Atamira Ward-Lealand
E Rangi Rā
2022
Dir. Tioreore Ngatai Melbourne
Hiama
2021
Dir. Matasila Freshwater
Manu Masters
2022
Dir. Te Waiarangi Ratana
Ngā Riwha a Tama
2022
Dir. Keeti Ngatai Melbourne
Raids
2021
Dir. Jade Jackson
Ruarangi
2022
Dir. Oriwa Hakaraia
Sista
2020
Dir. Chantelle Burgoyne
Space Invader
2021
Dir. Isaac Bell
Street Lights
2022
Dir. Te Mahara Tamehana
The Retrieval
2022
Dir. Aree Kapa
The Voyager's Legacy
2022
Dir. Bailey Poching
True Love
2021
Dir. Raymond Edwards
WASHDAY
2020
Dir. Kath Akuhata-Brown
'fire in the water, fire in the sky'
2021
Dir. Miria George
KARANGA
2022
Dir. Mary Lyn Chambers
He Ara Ano  [There is another way]
2020
Dir. Holly Beckham
Aotearoa, Taiwan
MISSING YOU
2021
Dir. Ado' Kaliting Pacidal
Australia
Gudirr Gudirr
2021
Dir. Vernon Ah Kee
JADAI: The Broome Brawler
2019
Dir. Curtis Taylor Mewett, Nathan Mewett
Losing It
2021
Dir. Alethea Beetson
Sunnies
2021
Dir. Ismail Khan
The Lost Crystals of Jessica's Room
2021
Dir. Gary Hamaguchi
The Moogai
2020
Dir. Jon Bell
Urchin
2021
Dir. Taofia Pelesasa
Canada
Shea, by NASRA
2020
Dir. Effy Adar
Spirit Emulsion
2022
Dir. Siku Allooloo
Angakusajaujuq – The Shaman's Apprentice
2021
Dir. Zacharias Kunuk
Nalujuk Night
2021
Dir. Jennie Williams, Jennie Williams
ƛaʔuukʷiatḥ Dugout Canoe (Tla-o-qui-aht Dugout Canoe)
2021
Dir. Steven Davies
Amen
2020
Dir. Jani Bellefleur-Kaltush
Sokinaa' Passkaan Aassisstoi (Healing Bells)
2020
Dir. Taylor Crowspreadshiswings
ʔIIḥTUUP (Whale)
2020
Dir. Gina Simone, Tanner Zurkoski
Hatha
2021
Dir. Asia Youngman
Meet The Sky
2021
Dir. K. J. Edwards
Namid
2021
Dir. Victoria Anderson-Gardner, Sagi Kahane-Rapport
Red Button
2021
Dir. Darcy Waite
The Ancestral Tree
2020
Dir. P.a. Duquette, Stephen Gladue, Mary SkyBlue Morin
R.E.M Burn
2021
Dir. Bawaadan Collective
Colombia
SUKUJULA TEI (Stories of my Mother)
2022
Dir. David David Hernández Palmar
Cook Islands
Taonga – An Artist Activist
2022
Dir. Glenda Tuaine
Fiji
Rooted
2021
Dir. Mia Kami
Soli Bula
2021
Dir. Meli Tuqota
Finland
Dolat
2021
Dir. Anna Näkkäläjärvi-Länsman, Marja Viitahuhta
Greenland
Puisi
2021
Dir. Pilutaq Lundblad
Ajornavianngilatit
2021
Dir. Aka Hansen
India
Bandha Khet
2021
Dir. NPK
Nepal
ངའི ནང – Home
2021
Dir. Ngima Gelu Sherpa
Norway
Koftepolitiet
2021
Dir. Egil Pedersen
Palestine
The Hidden Community
2020
Dir. Bedouin Community of Sateh al-Bahar
Philippines
Sa Paglupad Ka Banog
2021
Dir. Elvert Bañares
United States
Sina ma Tinirau
2021
Dir. Vilsoni Tausie Hereniko
ᎤᏕᏲᏅ (What They've Been Taught)
2022
Dir. Brit Hensel
ᏣᎳᎩ ᎠᏂᏬᏂᏍᎩ ᏚᎾᏙᎥ ᏗᎪᏪᎵ
2021
Dir. Jennifer Loren
Diiyeghan naii Taii Tr'eedaa (We Will Walk the Trail of our Ancestors)
2022
Dir. Princess Daazhraii Johnson
Ma's House
2022
Dir. Jeremy Dennis
Pili Ka Moʻo
2021
Dir. Justyn Ah Chong
Spirit of the Peaks
2021
Dir. Tim Kressin, Connor Ryan
Weckuwapasihtit (Those Yet to Come)
2022
Dir. Geo Neptune, Brianna Smith
Weckuwapok (The Approaching Dawn)
2022
Dir. Ben Severance
Hawaiian Soul
2020
Dir. 'Aina Paikai
Ka Ho ªi: The Return
2021
Dir. Mitchel Merrick
My First Native American Boyfriend
2021
Dir. Joey Clift
Seeds
2022
Dir. Morningstar Angeline, Ajuawak Kapashesit
M.A.T.C.H
United States
AlterNative
2021
Dir. Pohaikealoha Panoke
Argentina, United States
la raíz es mas importante que la flor
2021
Cristina Kotz Cornejo
Toi Matarau
Aotearoa
Put Some Respect on My Name
2021
Dir. Jeremiah Tauamiti