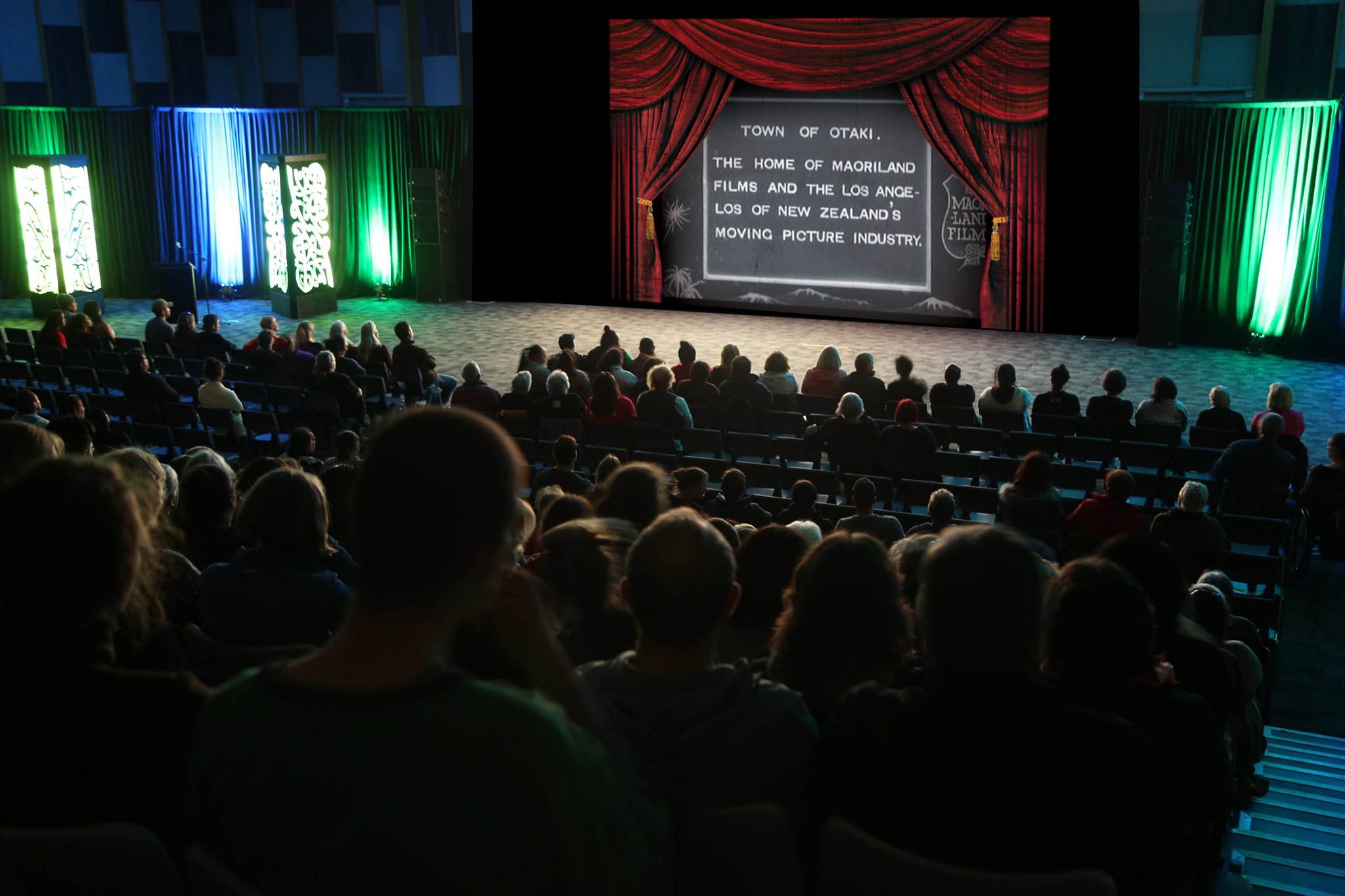 MĀORILAND FILM FESTIVAL
March 20-24 2024
Each March the Indigenous world comes together in Ōtaki, Aotearoa (New Zealand) to celebrate Indigenous screen storytelling at Māoriland Film Festival, the largest Indigenous film festival in the Southern Hemisphere.
The MFF takes place in the community of Ōtaki. Located on New Zealand's Kāpiti Coast, Ōtaki is a vibrant seaside town where Māori culture and language thrives. 
Free Submissions for MFF2024 are now closed. Late submission ($25NZD fee) close November 30 2023. Submit your film HERE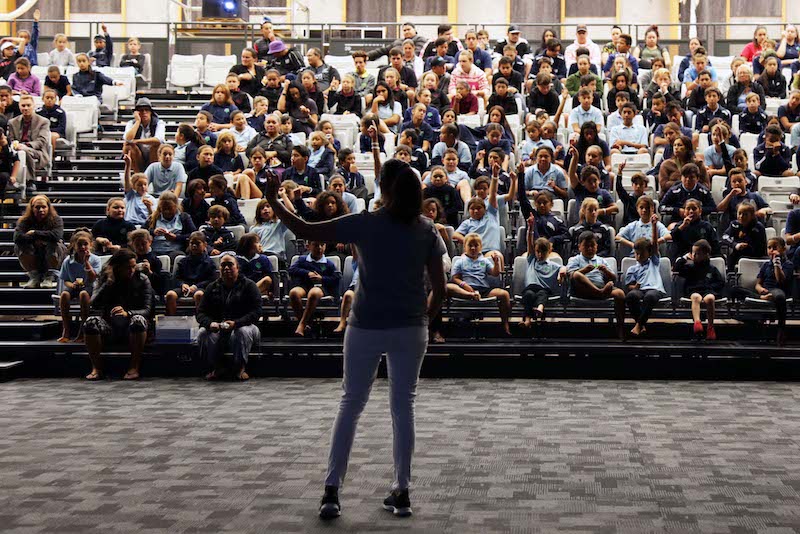 Ten Years of Māoriland
MFF was founded in 2014 to celebrate Indigenous voices and storytelling in film from Ōtaki, Aotearoa. 
Over the past ten years, the festival has grown to be the largest presenter of Indigenous screen content in the Southern Hemisphere, with a year-round programme of events that include; industry focussed events, emerging technology (VR/AR/XR), lecture series – NATIVE Minds, sound and stage performances, a full visual arts programme – Toi Matarau and more. 
These activities were enabled through the establishment of the Māoriland Hub – Ōtaki's largest building – purchased by the Māoriland Charitable Trust (NZ Charities Commission: CC53677) in 2017.
NGĀ POU O TE WHARE
Hou mai koe ki roto i te whare kōrero o Māoriland. Ko tōna tāhuhu ko te iwi, ko te poutāhu ko te mana o te kupu, ko te poutuarongo ko te ira tangata. Kei waenga ko te poutokomanawa o te aroha noa. Ka mutu, ko ngā pou koko ka titi iho ki te whenua ko ēnei:
We bid you entry into our house of stories. The ridgepole is the people, the front post is the authority of the word, the rear post is the essence of our humanity. Between them, we find the support pillar of love. The posts that anchor the corners to the land are these:
CELEBRATION
Māoriland celebrates the rise of Indigenous cinema. It invites filmmakers from around the world to share their compelling big screen stories with us, and with each other.
INSPIRATION
Māoriland upholds the mana and inspiration of our storytellers. We are guided by our elders, and taught by our children. The festival assists our community to expand their perspectives and to connect with those from other cultures.
RESPECT
Māoriland is rooted in the traditions and language of the hapū and iwi of Ōtaki. It is our honour to extend manaakitanga to the many visitors to the festival.
INCLUSION
Māoriland provides a portal to the Indigenous world for ALL people. It assists social cohesion, a sense of pride, and the informed well- being of our community.
TĀRIA TAKU MOKO MĀORI KI NGĀ KIRIATA O TE WĀ
EMBED MY NATIVE SOUL IN FILM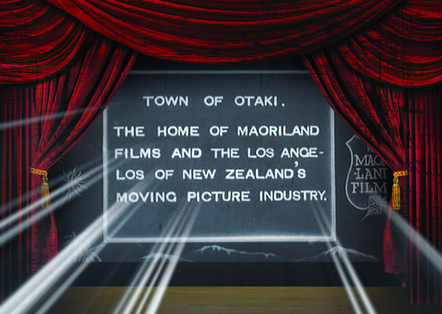 1920s
Australian company Federated Feature Films Ltd propose a New Zealand branch to produce feature films.  Mr Frank Moore visits on their behalf and suggests Ōtaki as a suitable place to establish a studio because of the town's varied scenery and "potent actinic rays" (white light). The New Zealand Moving Picture Company (Māoriland Films) was established.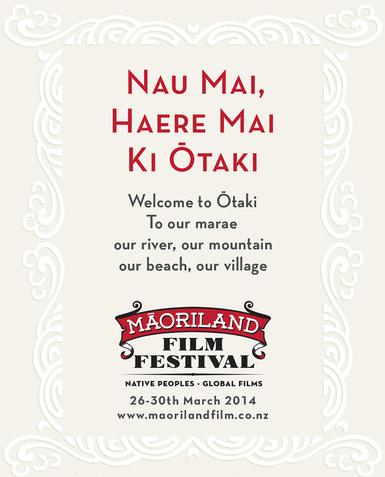 2015
In its second year, Māoriland focussed on building it's audience. It was attended by 5,000 visitors including James Rolleston and Lawrence Makoare presenting the Māori language film, The Deadlands.
Highlights of the 2015 programme included Hautoa Ma! The Deadland's, Sume; Sound of a Revolution and a spotlight on the films of Te Arawa.
In 2016 the festival grew once more with 62 events including 18 feature films and 70 short films.
Highlights of the 2016 programme included Lee Tamahori's (Ngāti Porou) MAHANA, free whānau screenings of BORN TO DANCE (dir. Tammy Davis, Ngāti Rangi, Atihaunui a Paparangi)  and THREE WISE COUSINS (dir. Stallone Vaiaoga-Ioasa, Samoa) and award-winning North American features, LE DEP (dir. Sonia Boileau, Mohawk), MEKKO (dir. Sterlin Harjo, Seminole, Muscogee), CHASING THE LIGHT (dir. Blackhorse Lowe, Navajo) and FIRESONG (dir. Adam Garnet Jones, Cree, Métis)
2016 also saw the introduction of the NATIVE Slam – an international Indigenous collaboration challenge. Each year, in the days leading up to Māoriland Film Festival, Indigenous filmmakers team up in New Zealand to make a short film. A NATIVE Slam team is made up of one Māori filmmaker host and two international Indigenous filmmakers.
They have 72 hours and no budget. Since its inception in 2016 fifty one international Indigenous filmmakers have participated in the programme with seventeen short films created that have played in film festivals around the world.
2017 PROGRAMME QUICK FACTS
121 Features, Shorts, Documentaries, Workshops, Kōrero and other special events over five days.

8 New Zealand premieres of multi-award-winning international Indigenous feature films.

100 films from 15 countries and 71 Indigenous nations

35 New Zealand films

A majority of film and videos created by Indigenous female directors (60%)

9,500 visitors in attendance
In 2017 the festival awarded its first set of People's Choice Awards. Audiences were asked to vote for their favourite films using an Emotiki voting system. The 2017 award winners were:
People's Choice Award for Best Documentary: RISE; Standing Rock (dir. Michelle Latimer, Algonquin)
People's Choice Award for Best Feature Film: TANNA (cultural dir. Jimmy Joseph Nako (Yakel Tribe), dir. Martin Butler, Bentley Dean)
People's Choice Award for Short Film: BLACKBIRD (dir. Amie Batalibasi, Solomon Islander)
The fifth annual Māoriland Film Festival was held from March 21 – 25, 2018. 
MĀORILAND FILM FESTIVAL KEY FACTS & FIGURES:
58 Events to be held over five days.
15 feature films and 86 short films with filmmakers from 11 countries and 65 Indigenous nations – 102 films in total.
40 New Zealand films
10 New Zealand premieres of international films
12,500 visitors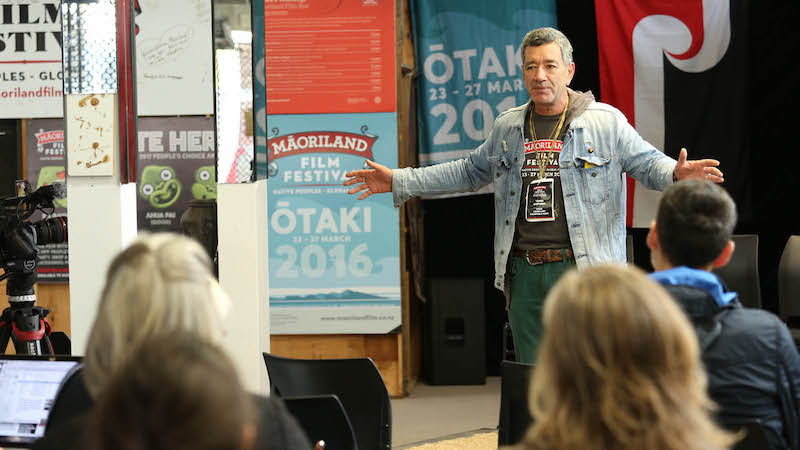 The sixth annual Māoriland Film Festival was held from March 20 – 24, 2019.
MFF hosts the NZ premiere of VAI to an audience of 850. Over 70% of the 2019 programme are film premieres (Southern or NZ) and feature a celebration of the Pacific and is attended by over 12,500 visitors. Toi Matarau, the Māori visual arts programme is launched along with the plans for NZ's first filmmakers residency at Māoriland (to be opened at end of 2019).
MĀORILAND FILM FESTIVAL KEY FACTS & FIGURES:
62 Events held over five days.
21 feature films and 117 short films with filmmakers from 19 countries and 94 Indigenous nations – 138 films in total.
37 New Zealand films
18 New Zealand premieres of international films including 8 Southern Hemisphere premieres.
50% of programmed filmmakers identify as women. 
MFF2019 was attended by 12,000 visitors.
MFF2020
MFF2020 was disrupted by COVID-19 and remounted in September 2020. It was guided by the theme – Reretau – Everything in Harmony